There may only be a select group that are flying the flag for Ireland in the English Premier League and Championship, but venture down into U-23 level and the divisions are brimming with Irish talent. Take for instance 18-year-old Andrew Omobamidele who has just broke onto the scene at Norwich City, starting (and impressing) in their last seven league games on their journey to winning the Championship title.
So who will be the next Irish youngster to make the step up to first-team football? As the Premier League 2 season comes to an end, we highlight some of the players currently playing at U-23 level (Division 1 and Division 2) and who in particular has gone under the radar and could follow in the footsteps of Omobamidele and be the next name on a Premier League/Championship matchday team sheet.
In Part One, we will focus on Division 2 where clubs including Crystal Palace, Wolves, Stoke City and Norwich City make up the league.
Defenders
Jake O'Brien (19) | Crystal Palace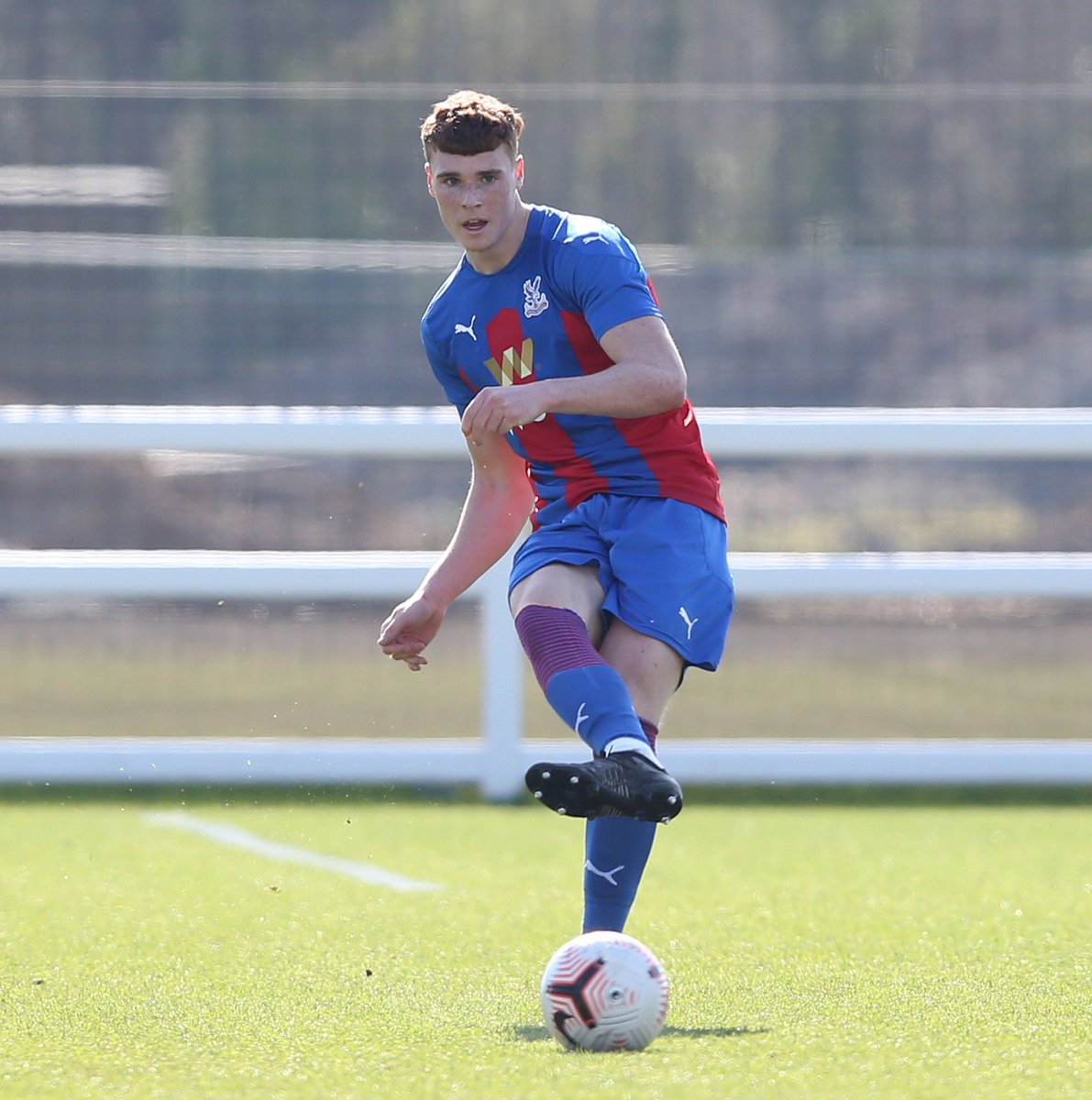 Jake O'Brien is still on the books of his hometown club Cork City but that might not be for much longer. The 19-year-old made the loan switch to Crystal Palace back in January, with the London club keen to witness the Irishman's talents up close. It is a rare sight for a youngster to move across the water in a transfer of this nature, however the defender seems to be taking it all in his stride.
Chatting to the official Crystal Palace website after he completed his move, O'Brien expressed his excitement: "It's a big move for me given where I'm from, the club I'm from. I can't wait to get started".
O'Brien emerged as one of the shining lights in what was a disappointing season for Cork that ended in relegation. The centre-back started in City's final five games of the campaign. Palace had seen enough at that stage and made their move once the January transfer window opened, bringing in O'Brien on a loan deal with the option to convert it to a permanent one in the summer.
Since then the youngster has not looked back. After a brief bedding in period, O'Brien has started in every game for Palace (apart from a draw with Stoke City U-23s in April) since his debut in a 1-0 win against Burnley U-23s back in February. He has also scored three goals for his new club. His first came against Sunderland U-23s when he powerfully headed home from a corner, and goals number two and three (a 93rd minute winner) were scored in Monday's 3-2 win over Middlesbrough U-23s.
If he continues on this trajectory, it might not be too long before we see him make his senior debut for the London club.
Defenders in Premier League 2 Division 2:
Jimmy Dunne (23) | Burnley | Centre-back | 2 appearances
Oisin McEntee (20) | Newcastle United | Centre-back | 11 appearances & 1 goal
Lewis Richards (19) | Wolves | Centre-back/Left-back | 16 appearances, 1 goal & 2 assists
Zak Delaney (19) | West Brom | Left-back | 12 appearances
Kevin Joshua (19) | West Brom | Centre-back | 7 appearances
Andrew Omobamidele (18) | Norwich City | Centre-back | 15 appearances & 1 goal
Tayo Adaramola (17) | Crystal Palace | Left-back | 3 appearances
Aaron O'Reilly (16) | Aston Villa | Centre-back | 2 appearances
Midfielders
Josh Giurgi (18) | Norwich City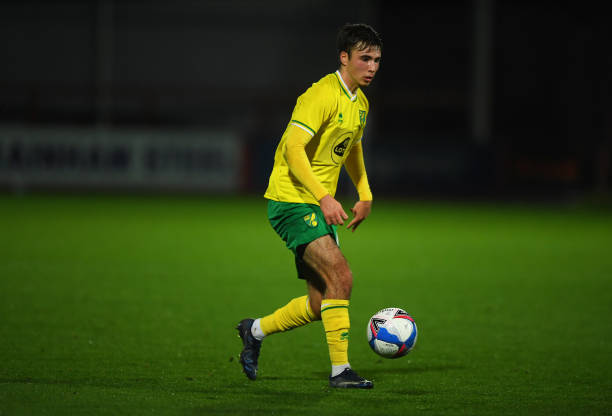 There is only one man that unites both Ireland and Norwich City in the minds of Norwich fans and that man is Wes Hoolahan. A club legend who spent ten years of his career playing in the yellow shirt. Now Norwich City are at the dawn of a new era with a host of Irish prospects representing the club. Both Adam Idah and Andrew Omobamidele are now fully fledged members of the first team, while William Hondermarck (on loan at Harrogate Town) and Josh Giurgi are itching to make the step up.
Both Omobamidele and Giurgi were signed from Leixlip United and have recently signed professional contracts with the Canaries. Omobamidele has since gone on to make his debut for the first team and his teammate Giuri will be hoping he is next in line. The 18-year-old winger has enjoyed a fruitful season in Division 2 of the Premier League 2, featuring in 20 games and contributing two goals and four assists (the scorer of the second goal in clip below).
The Dubliner has also been a prominent fixture in the Ireland youth set-ups, most recently earning a call-up from Andy Reid to the Ireland U-18 squad after a successful stint in the U-17s which included a winner in a friendly against Poland back in 2019. Like his teammates at Norwich, the aim for Josh Giurgi will be to continue his development with the U-23s and in time prove himself at senior level.
Midfielders in Premier League 2 Division 2:
Kian Flanagan (21) | Crystal Palace | Attacking midfielder | 9 appearances, 3 goals & 1 assist
Kian Leavy (19) | Reading | Centre midfielder | 14 appearances
Stanley Flaherty (19)* | Newcastle United | Attacking midfielder | 23 appearances, 7 goals & 3 assists
Gabriel Adebambo (19) | Stoke City | Attacking midfielder | 11 appearances
Dara Costelloe (18) | Burnley | Left winger | 9 appearances, 1 goal & 2 assists
Ollie O'Neill (18) | Fulham | Centre/wide midfielder | 7 appearances
Tony Springett (18) | Norwich City | Right winger | 13 appearances & 2 assists
(*eligible to represent Ireland)
Forwards
Ethon Varian (18) | Stoke City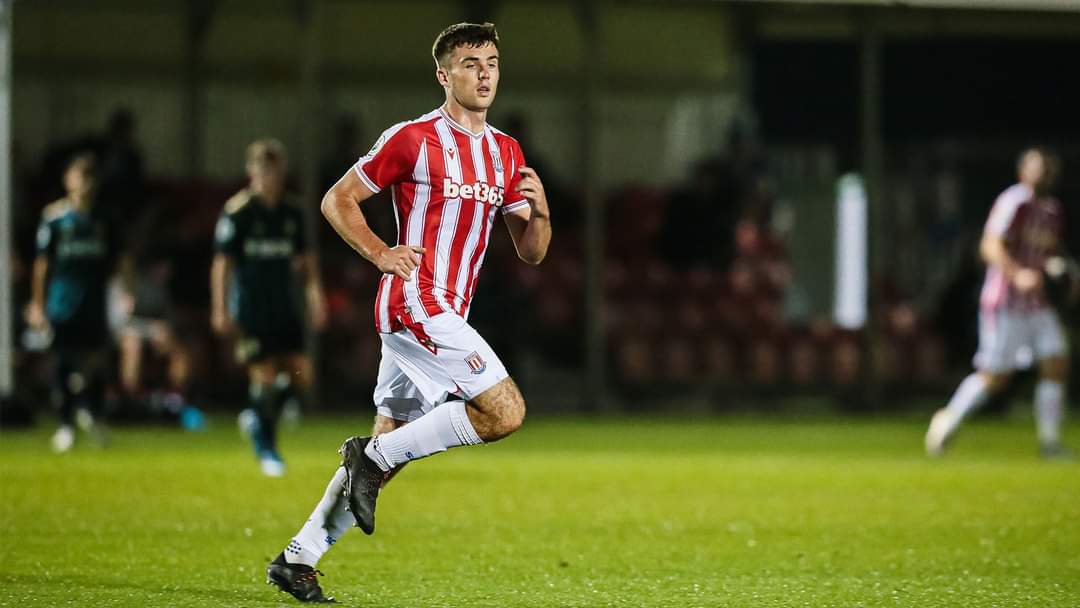 Stoke City's U-23 squad will look back fondly on a prosperous season in Premier League 2 Division 2 as they finish out the campaign in second place behind champions Leeds United. Ethon Varian has definitely played his part in helping his team to reach new heights this year. The 18-year-old striker is currently on nine goals so far this season, and has assisted a further five goals along the way. It was back in December when Stoke fans began to take notice of the young striker. The Potters fielded a strong side in a clash against West Brom U-23s, with both Joe Allen and Ryan Shawcross on the pitch, however it was Varion who stole the show when he scored a first-half hattrick in a 4-3 victory.
In February, the Corkman's performances earned him a place on the on the 'Player of the Month' shortlist on the back of a successful month in which he bagged himself three goals along with three assists in the space of just three fixtures. It was no surprise when he was subsequently drafted in to the Ireland U-21 squad in March upon the withdrawal of West Ham striker Mipo Odubeko. The Stoke City forward went on to make his U-21 debut in the green shirt in a friendly win against Wales.
Varian was also talented hurler in his youth but stood above the rest on the football field, in particular on the home grounds of Greenwood FC where he honed his footballing skills as a youngster. Another familiar name, in John Egan, also hails from Greenwood and Varian will certainly have no complaints if he can emulate, or even elapse, his fellow Irishman.
Strikers in Premier League 2 Division 2:
Cole Kiernan (19) | Middlesbrough | Striker | 6 appearances & 2 goals
Conor Carty (18) | Wolves | Striker | 15 appearances, 2 goals & 1 assist
Louie Barry (17)* | Aston Villa | Striker | 16 appearances, 12 goals & 1 assist
Calum Kavanagh (17) | Middlesbrough | Striker/Winger | 2 appearances, 2 goals & 2 assists
(*eligible to represent Ireland)